Coptersafety is now approved by the Finnish Aviation Authority to conduct Leonardo and Airbus Helicopter Online Instructor-Led Type Rating and Recurrent Training in our Virtual Classroom.
As of this week, you can conduct your ground training from the comfort of your own sofa, training base, or wherever in the world you are, as long as you have a steady internet connection. Achieve and maintain the highest level of training and safety with web-based, instructor-led Leonardo AW139 and Airbus H145 helicopter pilot training. With direct online access to Coptersafety's instructors, continue to meet your ongoing Type Rating and Recurrent training needs.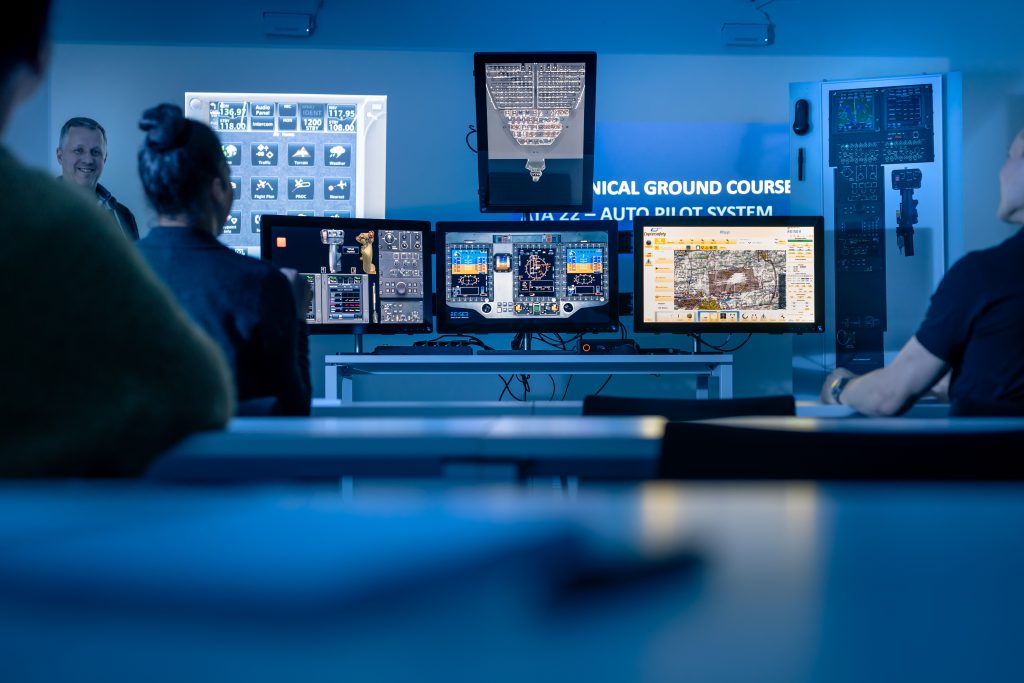 VIRTUAL CLASSROOM BRINGS OUR INSTRUCTORS TO YOU
Our EASA-approved courses are designed to enable you to avoid travel and save time away from home by replacing traditional in-classroom theoretical ground school conducted at the Coptersafety Training Center, with instructor-led online ground school conducted in our virtual classrooms. Training includes live instruction with Coptersafety Instructors, and interactive presentations and discussions. Pilots entering a Type Rating course must complete the theoretical knowledge exam prior to beginning simulator training and shall pass the required skill test within a period of 6-months after the course has commenced.
e-LEARNING PLATFORM AVAILABLE FOR YOUR USE 24/7
Complete your Recurrent Training at your own pace with Coptersafety's newest eLearning ground school courses now available for AW139 and H145. Access our latest eLearning library of courses 24/7 through Coptersafety's Learning Portal with your phone, tablet, or computer with interactive content and quizzes to help you study and review.
ADDITIONAL INFORMATION
Contact Coptersafety today to inquire about online Type Rating and Recurrent Training options.
Adrianna Janusz, Customer Service and Marketing Manager, adrianna.janusz@coptersafety.com 
Hannu Marjoniemi, Sales Director, hannu.marjoniemi@coptersafety.com
Matt Presnal, Chief Theoretical Knowledge Instructor, matthew.presnal@coptersafety.com 
About Coptersafety
Coptersafety is an independent helicopter pilot training provider for commercial, government and private organizations. The company provides simulator training to helicopter pilots around the world at its training facility next to Helsinki Airport. Coptersafety has taken the initiative to genuinely improve pilot training to ensure the safety performance of operators
For more news and information, visit www.coptersafety.com or our social media Facebook, LinkedIn, Twitter, and Instagram