Federal Aviation Administration (FAA) approves Coptersafety as Part-142 Training Center
HELSINKI, FINLAND – Coptersafety has been certified as a Part-142 Training Center by the Federal Aviation Authority and is now able to train also FAA-licensed pilots. Subsequently, it also allows complementing the training capabilities offered by our training center to respond to the increasing demand from the operators worldwide.
"This is the culmination of over 2 years of close coordination between the FAA and Coptersafety. The certification makes Coptersafety the first and only independent international helicopter simulator Part 142 Training Center in Northern Europe. Now we are able to serve our current customers with FAA-certified training and offer our future customers opportunities to obtain their FAA ATP Certificates, Type Ratings, and Recurrent Training in our state of the art Training Center and simulators," states Matt Presnal, Coptersafety's Chief Theoretical Knowledge Instructor.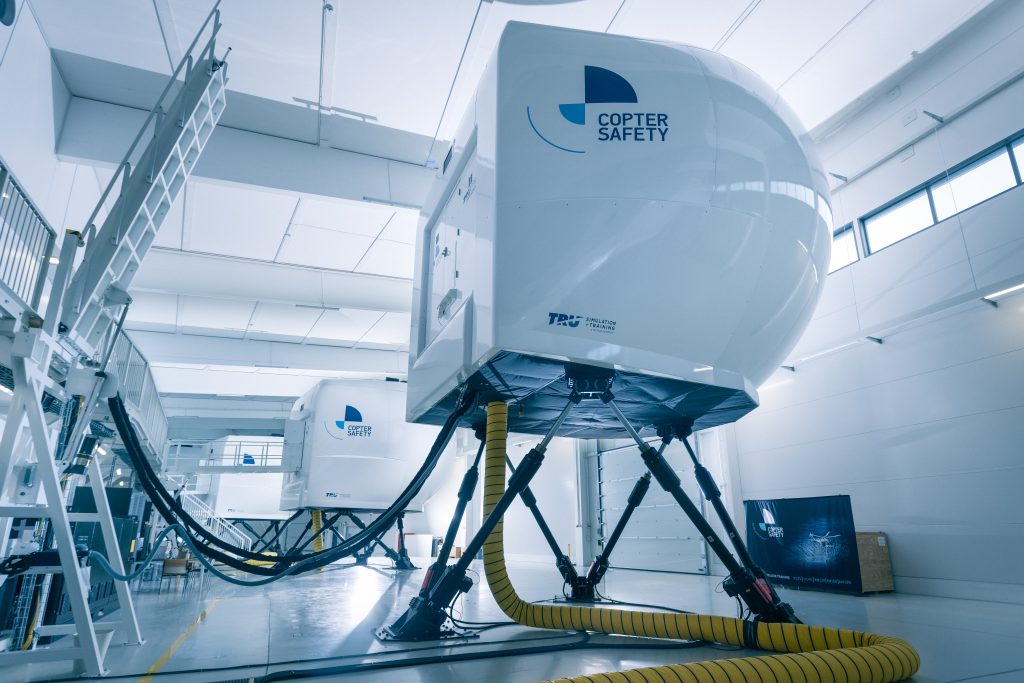 REACHING OUT TO PILOTS WORLDWIDE
Coptersafety is always trying to fulfill the customers' demands and expectations. Safety is the utmost priority for the company. Therefore, our training center wants to widen its offer to serve as many pilots worldwide as possible.
Operators worldwide are expected to need about 1,000 new pilots a year in the coming years to cater for the expansion of regional fleets and the replacement of pilots retiring or moving to other aircraft types. Not to mention the employed pilots require annual safety training for their licenses. This certification presents Coptersafety's continued commitment to providing flexibility and reactivity. We would like to show our customers that we are able to respond to an increasing training demand.
We are currently offering our FAA programs for pilots flying AW139 helicopters. Although, we're planning to expand also for those flying on H145 and AW169 aircrafts as soon as next year.
For more information about Coptersafety's training programs and schedules please contact Hannu Marjoniemi, Commercial Director at Coptersafety.
ADDITIONAL INFORMATION AND PRESS IMAGES:
Adrianna Janusz, Marketing Manager, adrianna.janusz@coptersafety.com
Matt Presnal, Chief Theoretical Knowledge Instructor, matthew.presnal@coptersafety.com
Hannu Marjoniemi, Commercial Director, hannu.marjoniemi@coptersafety.com
About Coptersafety
Coptersafety is an independent helicopter pilot training provider for commercial, government and private organizations. The company provides simulator training to helicopter pilots around the world at its training facility next to Helsinki Airport. Coptersafety has taken the initiative to genuinely improve pilot training to ensure the safety performance of operators.
For more information, visit www.coptersafety.com.
Follow us on social media for more latest news