SUPPORTING RESEARCH ABOUT SIMULATOR EDUCATION
Recently, Coptersafety was visited by Anssi Salmi, also known as the Simulation Wizard. He tested out our AW169 full-flight simulator with Coptersafety instructor Matti Rytkönen, as part of Anssi's research.
It is always nice to see how advanced aviation simulations are especially in point of pedagogical view. – Simulation Wizard.
Anssi is a PhD student at Aalto University, and senior lecturer at XAMK University of Applied Sciences. He is researching the use of simulators of all kinds as a learning device. Specifically, the research dissertation is titled "How to build an effective Simulation Learning Environment".
The aim of the dissertation is to answer questions such as; What constitutes an effective simulator exercise? How great is the impact with realism? What about pedagogy? How is it possible to build an exercise which serves both the simulator and the real world? You can watch the full explantation of Anssi's research in his video:
The research covers the use of simulators in various industries, not only helicopters and aviation. Other industries included thus far have been healthcare, forestry, logistics, and driving schools. 
The result of the research will be a model for efficient simulation teaching environment. The aim is that the model will help educational institutions, as well as simulator manufacturers.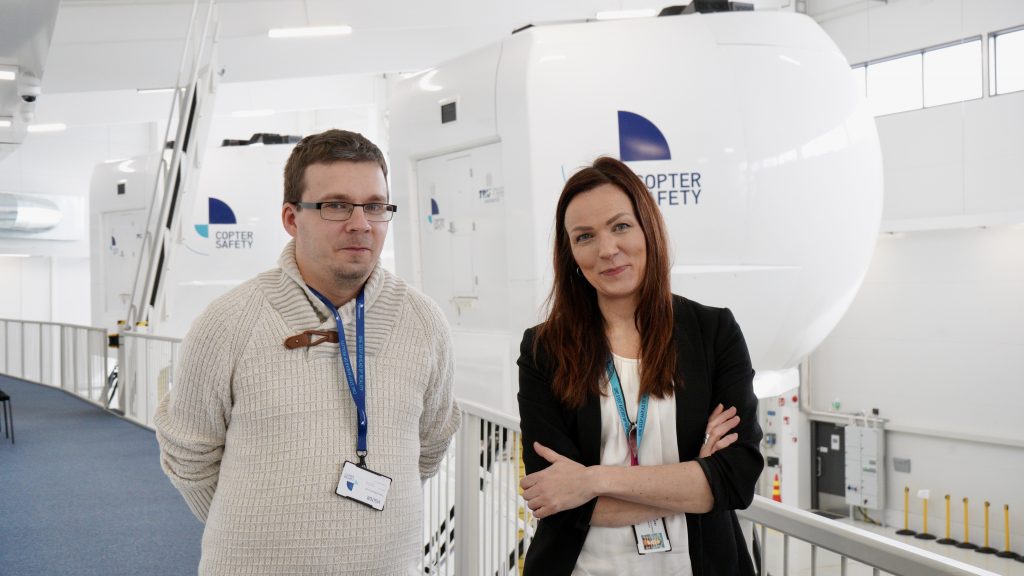 As part of the visit, Anssi spoke with Sanna Kotomäki, our Communication and Business Development Director, about Coptersafety's operations and the use of full-flight simulators for helicopter pilot training. He also flew in our TRU Odyssey H AW169 full flight simulator with Matti Rytkönen, to gain knowledge in the realism of the device.
You can watch Anssi's video from his visit, now on the Simulation Wizard YouTube channel (in Finnish with English subtitles):
We are happy to have been able to provide a rotor input into Anssi's research. We look forward to his final dissertation in a few years. You can follow along to Anssi's journey @simulationwizard or follow his podcast (in Finnish).